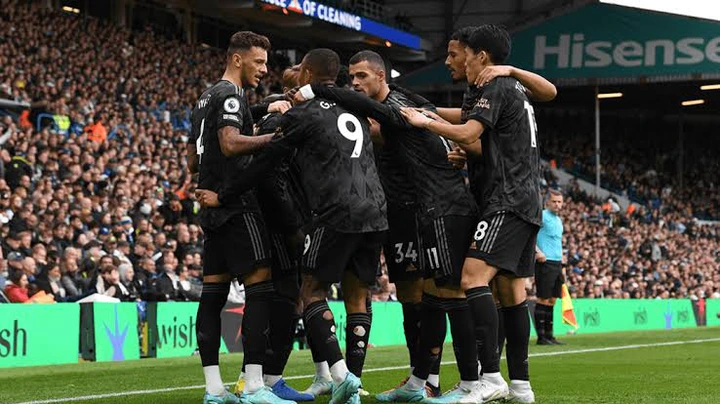 Arsenal drew 1-1 with Southampton as the first goal was scored by Xhaka in the 11th minute after receiving a pass from Ben White. In the second half, Armstrong cancelled Arsenal's winner. In the three other matches that were completed today, Aston Villa defeated Brentford 4-0, Fulham were 3-2 better than Leeds United and Leicester City defeated Wolverhampton Wanderers 4-0 at the Molineux Stadium.
After the matches that were completed for now, Arsenal retain the top spot with 28 points from 11 games. Manchester City are second on the Premier League table with 26 points after winning 8 matches, losing 2 and drawing 1. Tottenham Hotspur are 3rd on the table but will later face Newcastle few hours to come. Chelsea are 4th on the table with 21 points after drawing 1-1 yesterday. Manchester United occupies the Europa League spot with 20 points from 11 games and a goal difference of 0.
Below is a screenshot of the Premier League table.